personal branding, promotion & storytelling
in a busy business world, it's more important than ever to stand out from the crowd and our personalised products deliver the best first impression.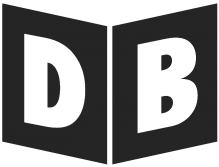 call us with any questions you might have, or visit us to see the quality of our work and to feel inspired.
how your business will benefit from personalised products
our most popular product categories are those that are most likely to build your profile, extend your reach, and ultimately increase your profit
We stylishly deboss and/or foil stamp your logo on to the item of your choice from options such as compendiums, handcrafted diaries, journals and folders. We can also personalise your item(s) with your employees or customers name.

Standout when presenting your business with our bespoke and handcrafted products, including document binders, folders and boxes, and of course hard case bound books too.

This is your golden opportunity to print, bind and promote your self-published book using our fantastic design services, copywriting and layout, printing, binding and promotional services. To save you time and money, you can opt for our Total Publish Package (TPP).

if you would like to know more, submit your enquiry now.
Our family has operated this bindery for more than 20 years. Our passion comes from using our craft to make you look your best in the eyes of your customers
Trained Letterpress printer, bookbinder and the business mastermind behind the family bookbinding firm. Ray has been in the game for years and is recognised in the print finishing industry as a bookbinding stalwart. His steady hand, depth of knowledge, skill and 'work-until-the-job-is done' approach is why DB is known widely for quality workmanship. Ray is the go-to guy for all things, especially that tricky one-off job that requires something extra.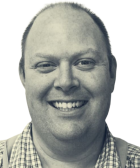 The entrepreneur in the bindery, Jeremy can see an evolving future in this craft, and is constantly searching for the next industry segment that DB can influence. Degree qualified and also having completed an adult bookbinding apprenticeship, he brings a unique skillset to grow the business to include professional products and services, and new levels of collaboration for authors, writers, and business professionals alike
The newest addition to the team, Laura has an incredible passion for the written word and an awesome energy. As an emerging author in her own right, Laura has amazing insight into the Publishing world and her passion for self-publishing and assisting new and existing authors resonates with all of our customers. Laura is also an integral part of the development of exciting new training and education concepts for DB and hand binding in general.
this is the eclectic melting pot, where all books, folders, boxes and binders are conceived, developed, prepared and completed. This is where all of your personalised projects are brought to life. Please visit to get a full appreciation of this time tested and honoured craft.